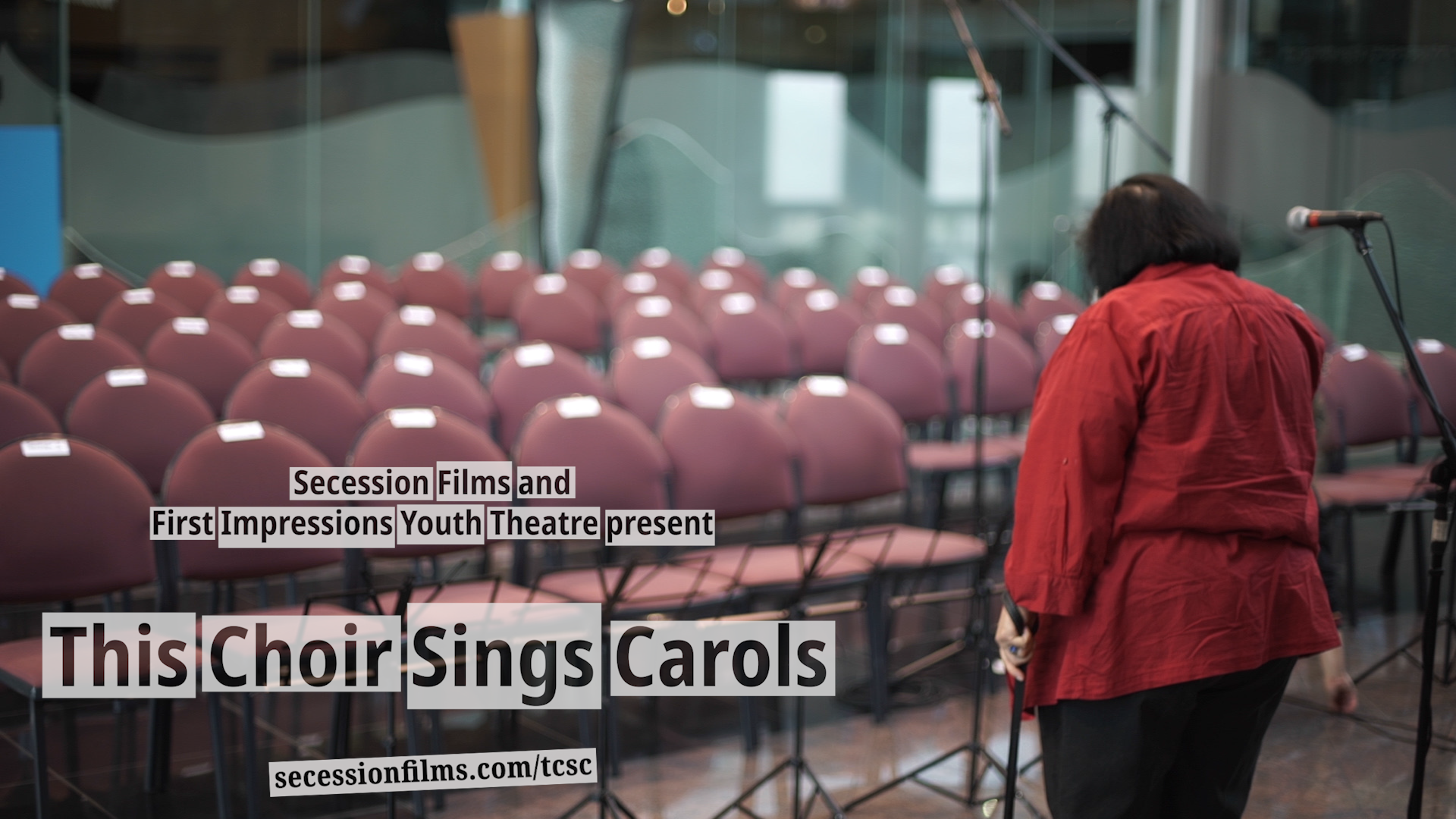 Once a year, in early October, around 60 people gather at the City of Wittlesea's Fountain View Room in the northern fringes of Melbourne to begin 10 weeks of rehearsal for a single concert.  The First Impressions Youth Theatre were provided with a mix of amateur and semi-professional gear. With hands-on training, a filmmaker and artists as mentors and they made a short film about this choir that only sings carols.
A production of First Impressions Youth Theatre and Secession/Films in association with the Community Development/Performance Program, City of Whittlesea.
Duration: 25 minutes
Status: This Choir Sings Carols version two completed on 12 July 2018. Launch and release dates to be announced.
For more information contact Andrew Garton.
Crew
Writer / Director – Andrew Garton
Artist mentors – Andrew Garton, Katherine O'Donnell, Matthew Berka
Cameras – Ruwanthi Wijetunga, Aron Raward, Kasey Gardner, Ben Chapman, Tenielle Reid, Matthew Berka, Katherine O'Donnell, Andrew Garton
Interviewers – Aron Raward, Ruwanthi Wijetunga, Tenielle Reid, Kasey Gardner
Acknowledgements
Filmed at City of Whittlesea's Fountain View Room and Redleap Reserve, Mill Park, Victoria, Australia.
With thanks to the City of Whittlesea, Westfield Plenty Valley and Harcourts Real Estate.
Produced with the support of Community and Cultural Development, City of Whittlesea and the Australian Cultura Fund.
The producers of this film recognize the rich Aboriginal heritage of this country and acknowledge the Wurundjeri Wilam clan as the traditional owners of the land we had filmed upon.