Anyone can contribute towards the production of FINDING FRANK by making
a tax-deductible donation (tax-deductibility available to Australian citizens and tax payers only).
Synopsis
Frank Cutler left behind a rare photographic record of two New Guinea islands in the Bismark Archipelago but had never shown them to his family. One hundred years later Anne and Chris, two of his grandchildren, chance upon his photographs, leading them on a journey to Rabaul on the island of New Britain. There they share the photos with the descendants of the indigenous people he had photographed discovering Frank's 25 years on the islands until his escape from the invading Japanese Army and the impact this had had on him.

The film
FINDING FRANK begins as a forensic analysis of Frank Cutler's photographs and the stories they reveal and ends with their return to the islands where his photography flourished. His grandchildren Chris and Anne travel to Papua New Guinea. There they piece together Frank's life in New Ireland, New Britain, Manus Island and Bouganville sharing his photographs to villagers at open-air screenings, their reactions captured as they are re-acquainted with their ancestors preserved in film 100 years ago.
Frank Oakley Cutler was a surveyor and amateur photographer who worked across the Bismark Archipelago from 1917 to 1942. Frank was originally a member of Australia's expeditionary forces to the former German colony of New Guinea. He recorded his early life there, processing photographs where they were taken, leaving an intimate portrait of his interactions with forest dwellers and coastal villagers. Ninety-eight years later his grandchildren, Chris and Anne, discovered Frank's New Guinea photo albums. They had never seen these photographs and knew very little about Frank's life after his war service ended there.
Frank Cutler's story is told through Anne's research interwoven with reactions to Frank's photos by an anthropologist, a photographer, a Papua New Guinean artist, a surveyor and journalist. Each breathes life into Frank's photos seeing them from different perspectives, experiences, expertise and a measure of investigative curiosity.
A retired English teacher, Anne pieces together Frank's earlier life. She interviews members of her family and rigorously investigates the vast store of information available from the Australian War Memorial and the National Library of Australia's Trove archive. What she discovers about Frank leads her to Victor Pratt, an enterprising former plantation owner, with whom Frank developed a little-known relationship.
More questions arise as Anne makes contact with Victor's grandson, Vaughan Pratt, Professor Emeritus at Stanford University. In 1920 Frank formed a business partnership with Victor, taking up a plantation together. They named it "Cutarp". When the Japanese occupied New Guinea they imprisoned hundreds of Australians. It is believed Victor led a small resistance unit hiding out near Tobera Plantation. He was eventually captured and executed. Frank managed to escape early in the occupation arriving in Cairns in February 1942.
Key points
FINDING FRANK is intended as a feature-length, non-fiction, commercially broadcast film.

Considerable research for the film has been undertaken. This information will form the basis of a detailed treatment and script for the film.

Preliminary interviews have already been filmed with Frank's grandchildren Anne Musgrove and Chris Davey, photographer and essayist Werner Hammerstingl and Rabaul born artist Leonard Tebegetu.

All resources gathered for the film may be repurposed for use within other media such as publication of a book, published reproductions of a curated collection of the Cutler family photo archives and professionally prepared study guides.

FINDING FRANK is one of Andrew Garton's three films that had contributed to his appointment as Adjunct Industry Fellow, Media & Communications, Swinburne University of Technology.

FINDING FRANK would be produced with a small and yet agile production crew comprised in part of internships drawn from the Media & Communications and the School of Film & TV, Swinburne Universtity of Technology.
Production status
We are now fund-raising towards the production of FINDING FRANK with the financial assistance of the Documentary Australia Foundation through which tax-deductible donations may be made.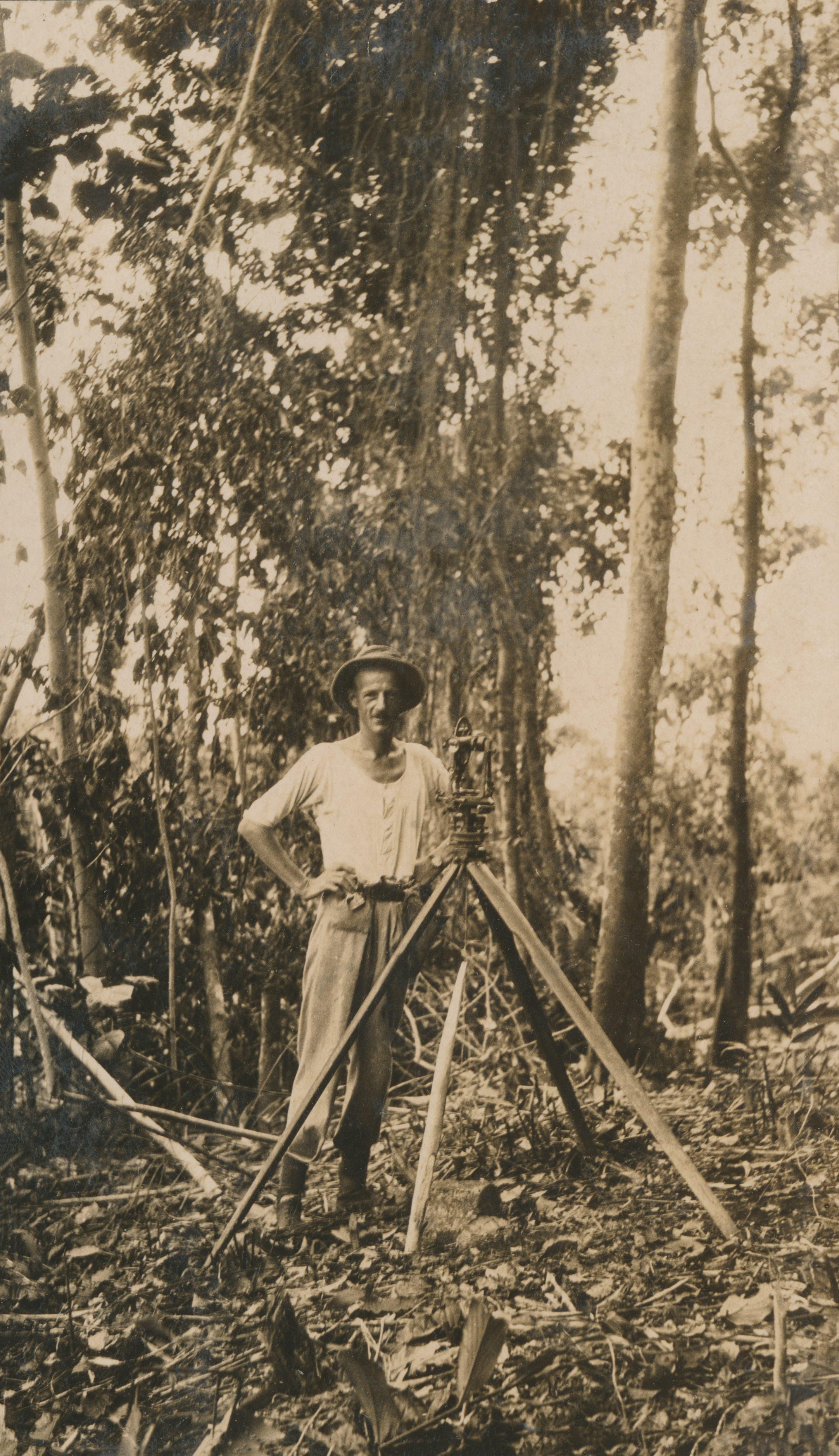 Vision
FINDING FRANK began life as a DVD photo reel of Frank Cutler's extraordinary photos. Filmmaker Andrew Garton was commissioned to complete the DVD. He soon realised the stories behind the collection were the makings of a feature documentary.
The film is about how Frank's descendants unravel the life he lead in the former German colony of New Guinea and the people he knew there and the family he left behind.
In FINDING FRANK we also explore Australia's early relationship with Papua New Guinea (PNG) and the pockets of resistance that emerged during the attempted invasion of New Guinea by the Japanese.
The film would be shot both in Australia and PNG and be accompanied by a study guide and a book detailing these stories with reproductions of Frank's photos.
Anyone can contribute towards the production of FINDING FRANK by making a tax-deductible donation (tax-deductibility available to Australian citizens and tax payers only).
Crew
Producer / Writer / Director – Andrew Garton
Researcher – Anne Musgrove
Legals – Shaun Miller
Administration – Auspicious Arts