Seeing Ocean in a Drop
Video on-demand
Screenings
Resources
Read the accompanying book, Right to Know – India's internet avant-garde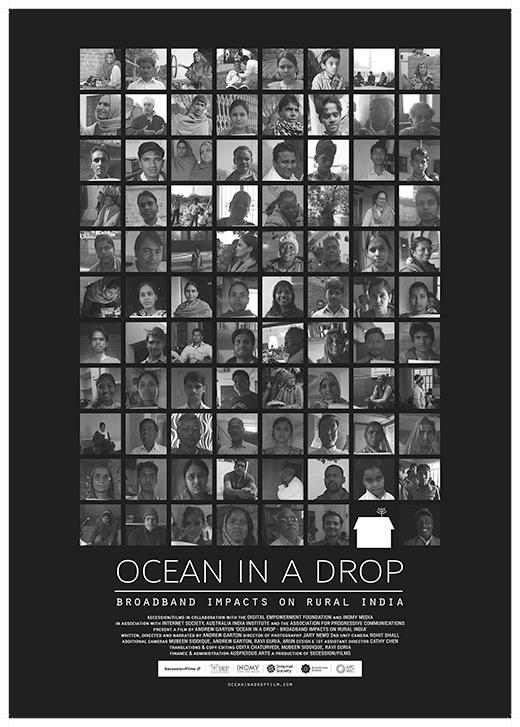 License fees
Small (Up to 75 people):              $210 + shipping
Large (Over 75 people):               $315 + shipping
Director's appearance:                Fee and travel costs available on request
Shipping costs include a screening version on DVD or thumb-drive if a download screener is not available.
Complete the booking form, provide as much information as you can and we'll discuss your event needs and the kind of support we may be able to provide.
Crew
Writer / Director – Andrew Garton
Director of Photography – Jary Nemo
Second unit camera – Rohit Dhall
Design – Cathy Chen
Media and Translations – Udita Chaturvedi
Translator – Ravi Guria
Resources
Ocean in a Drop soundtrack. Music, field recordings and soundscapes.
Right to Know – India's internet Avant-garde, published by the Digital Empowerment Foundation and the Australia India Institute.