PEER TO PEER – the makers of the other internet
Poets, dreamers, and coders engineered a parallel internet that, by 1992, had email servers running in 72 countries. Two generations of information technology activists, mavericks, and peers meditate on the pre-web computer networks – the 'other internet' – they had created.
About PEER TO PEER 
Much has been written about the history of the internet, the trajectory from publicly funded utility to one monopolised by Silicon Valley's giants of tech. But very little is known about the many social justice networks that first went online over thirty years ago.
By 1992, these networks spanned 72 countries, more than the internet did at the time. Even less is known about the people who had pioneered these initiatives, the communities that grew around them, and how they interacted with each other.
[ABOUT SHORT FORMAT VERSION AND LONG FORMAT PLANS HERE]
Download PEER TO PEER_Pitch Deck_01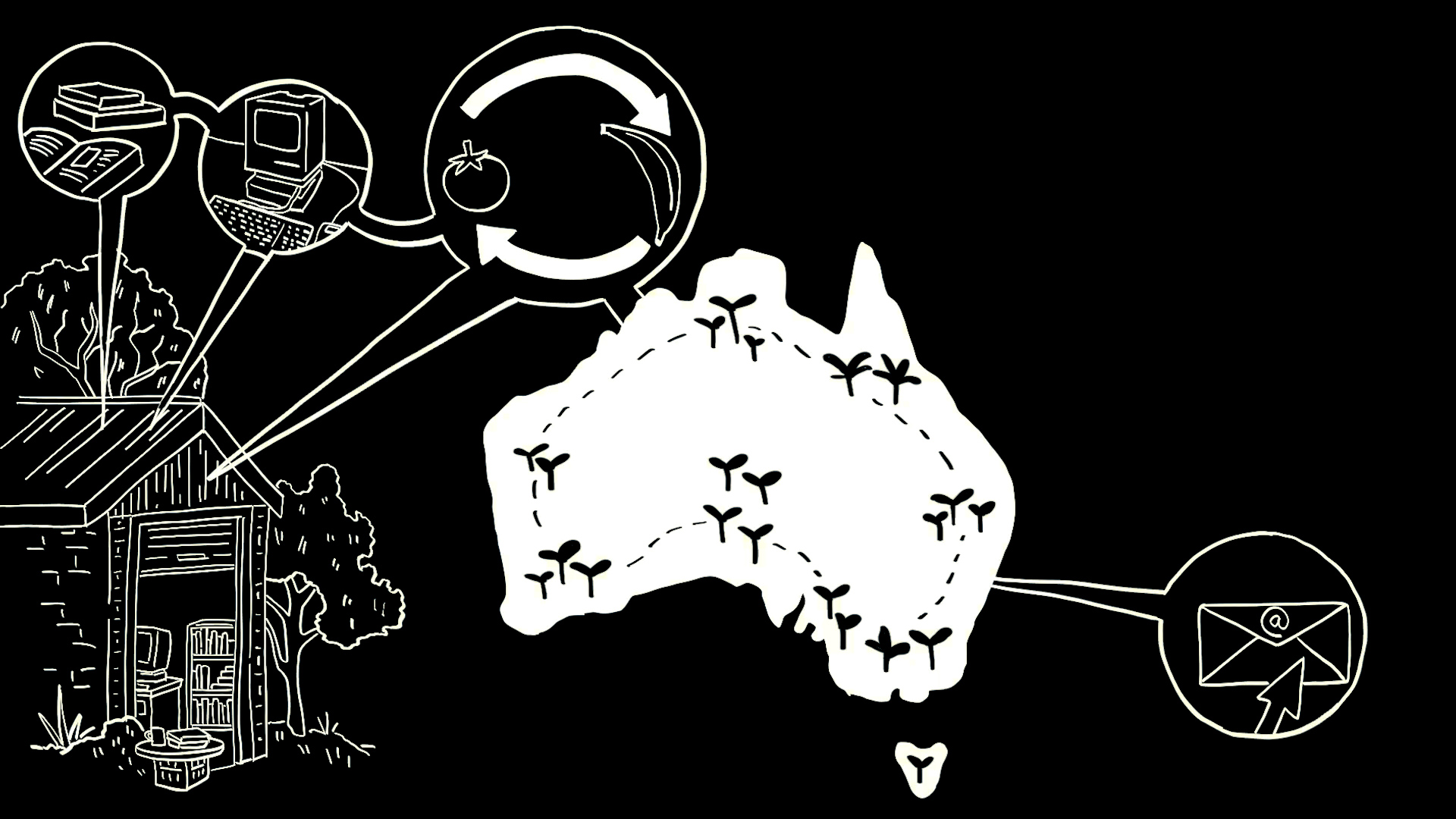 TECH TALES
From state disinformation to censorship and online surveillance, digital rights are one of the most important social issues in the Asia-Pacific region today. A new film collection aims to raise awareness on the importance of protecting digital rights in a time of intensifying security risks and rights violations.
Tech Tales, a collection of eight films that highlight human rights stories in the digital age, is produced by EngageMedia, a non-profit media, technology, and culture organisation that uses the power of video, the internet, and open technologies to create social and environmental change.
Featuring works by noteworthy filmmakers in the region, the eight films in the collection probe into issues such as online surveillance in India, Malaysia and Thailand; data privacy and online gender-based violence in Indonesia; massive disinformation campaigns in Myanmar and the Philippines; online freedom of expression in Cambodia and Malaysia; and digital sovereignty in the entire Asia-Pacific region.
Watch TECH TALES on Cinemata.
CREDITS
 Writer / Director – Andrew Garton

Executive Producer – EngageMedia

Supervising Producers – Andrew Lowenthal, Red Tani

Producer – King Catoy

Featuring – Karen Banks, Aik Wee Pang, Lizzie O'Shea

Camera – Andrew Garton

Illustrator – Mirranda Burton

Motion Graphics and Foley – Alfredo Mendoza Contreras

Editor and Sound Design – Andrew Garton

Production Coordinator and Sub-titling – Shriya Susan Varghese

Music – Peer to Peer themes and incidental music by Andrew Garton