PEER TO PEER – the makers of the other internet
Poets, dreamers, and coders engineered a parallel internet that, by 1992, had email servers running in 72 countries. Two generations of information technology activists, mavericks, and peers meditate on the pre-web computer networks – the 'other internet' – they had created.
About PEER TO PEER
Much has been written about the history of the internet, the trajectory from publicly funded utility to one monopolized by Silicon Valley's giants of tech. But very little is known about the many social justice networks that first went online over thirty years ago.
By 1992, these networks spanned 72 countries, more than the internet did at the time. Even less is known about the people who had pioneered these initiatives, the communities that grew around them, and how they interacted with each other.
PEER TO PEER tells the story of two Australian musicians and a Chinese-Malaysian student who find their way online not realizing that their efforts will contribute to a parallel internet.
What can we learn from the makers of this other internet as we navigate the myriad consequences of 3.8 billion smartphones interacting with today's worldwide web?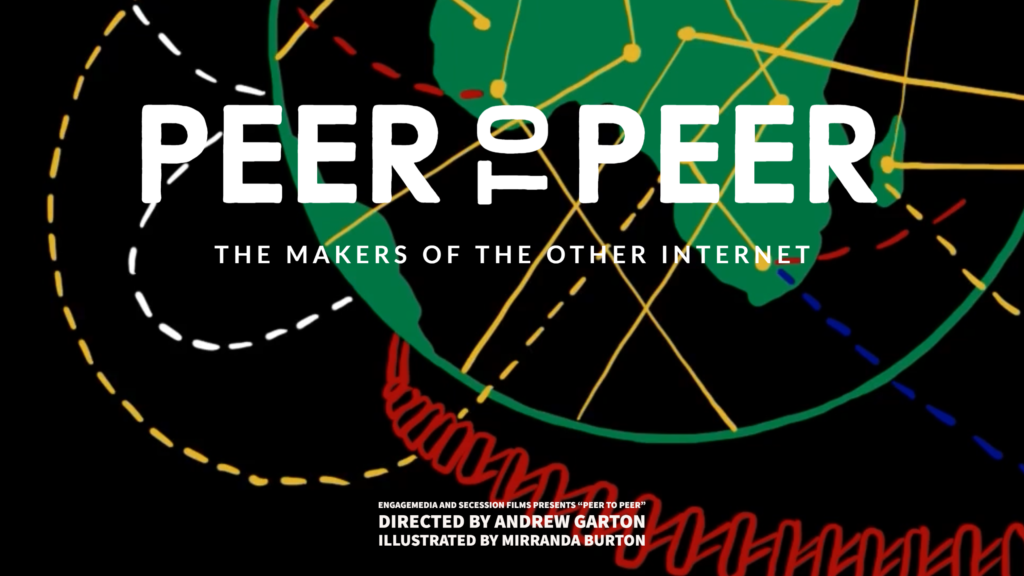 DIRECTOR'S STATEMENT
PEER TO PEER is not another film about the internet. It is about the people who had created an 'other' internet; their motivations, and the activism that drew me to them. It is a vast story covering 72 countries. PEER TO PEER is a window to the pioneering work of Australians and a Chinese-Malaysian student and their contribution to this pre-world wide web computer network.
PEER TO PEER was produced in Australia during the pandemic lockdowns and border closures of 2021. As such, we relied on video streamed interviews and leant more on illustrations and motion graphics to tell our stories. It was impossible to coordinate on-location interviews.
But PEER TO PEER is more than the stories of progressive thinkers, activists and computer scientists developing and distributing software. It is about their deep motivations, their concerns for the planet we leave forthcoming generations, and how this has underpinned the myriad projects we had undertaken.
With support from EngageMedia, PEER TO PEER was included in their Tech Tales series which was launched on the streaming platform, Cinemata.org. EngageMedia's support was critical in realising a complex story produced under challenging circumstances and wildly changing schedules.
Crew
Writer / Director / Editor – Andrew Garton
Illustrator – Mirranda Burton
Motion Graphics – Alfredo Mendoza Contreras
Production Coordinator – Shriya Susan Varghese
Produced with the support of EngageMedia and auspiced by Auspicious Arts Projects.