Synopsis
A group of dancers steal into an abandoned theatre. In a dressing room, they ready themselves with makeup and masks whilst others rehearse in a foyer lit by sunlight. When ready they climb onto a sparsely lit stage. A music box is heard to play. They line up, curtains are drawn and they perform to an empty theatre. Yet, yet there are lights, shadows and music.
A film by choreographers Katrina Rank and Paris Wages and filmmaker Andrew Garton.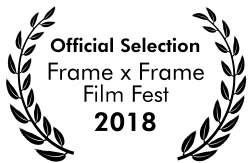 Background
The project began with the combination of two community grants from Boroondara and Bayside Councils. Longtime dance professionals Katrina Rank and Paris Wages both teach ongoing Dance for Parkinson's classes in the Melbourne area. The collaboration brought individuals with Parkinson's disease together from both their classes.
Andrew Garton, an Adjunct Industry Fellow, Media and Communications, Swinburne University, assembled a crew of students to assist with filming. The 7-minute film was shot at the historic Kew Courthouse over the course of two days. Along with the producers, participants were encouraged to play an active role in the creative process. The film boasts an art-for-art's-sake approach to broadening the awareness of Parkinson's disease, giving participants a creative voice.
Crew
Directed by Katrina Rank, Paris Wages and Andrew Garton
Produced and choreographed by Katrina Rank and Paris Wages
Editor – Andrew Garton
Cameras – Andrew Garton, Lin Kerr, Ujjwal Deepak Vadhani
Sound – Jenni Aldred
Boom – Cheng Shen Yee
Theatre technician – Rob Parish
Financials – Auspicious Arts
Screenings
8 October 2018, Lido Cinema, Hawthorn, Australia
21-23 September, Frame x Frame Dance Film Festival, Houston, USA
18 July 2018, Sky Lounge, Swinburne University, Australia
Media
Contact
Paris Wages
+61(0)449058360
quixoticdancetech@gmail.com
Acknowledgements
The film was supported by the City of Boroondara, City of Bayside, Rotary Club of Balwyn, Elance Adult Ballet and Media and Communications, Swinburne University of Technology.
The producers of this film recognise the rich Aboriginal heritage of this country and acknowledge the Wurundjeri Wilam clan as the traditional owners of the land we had filmed upon.